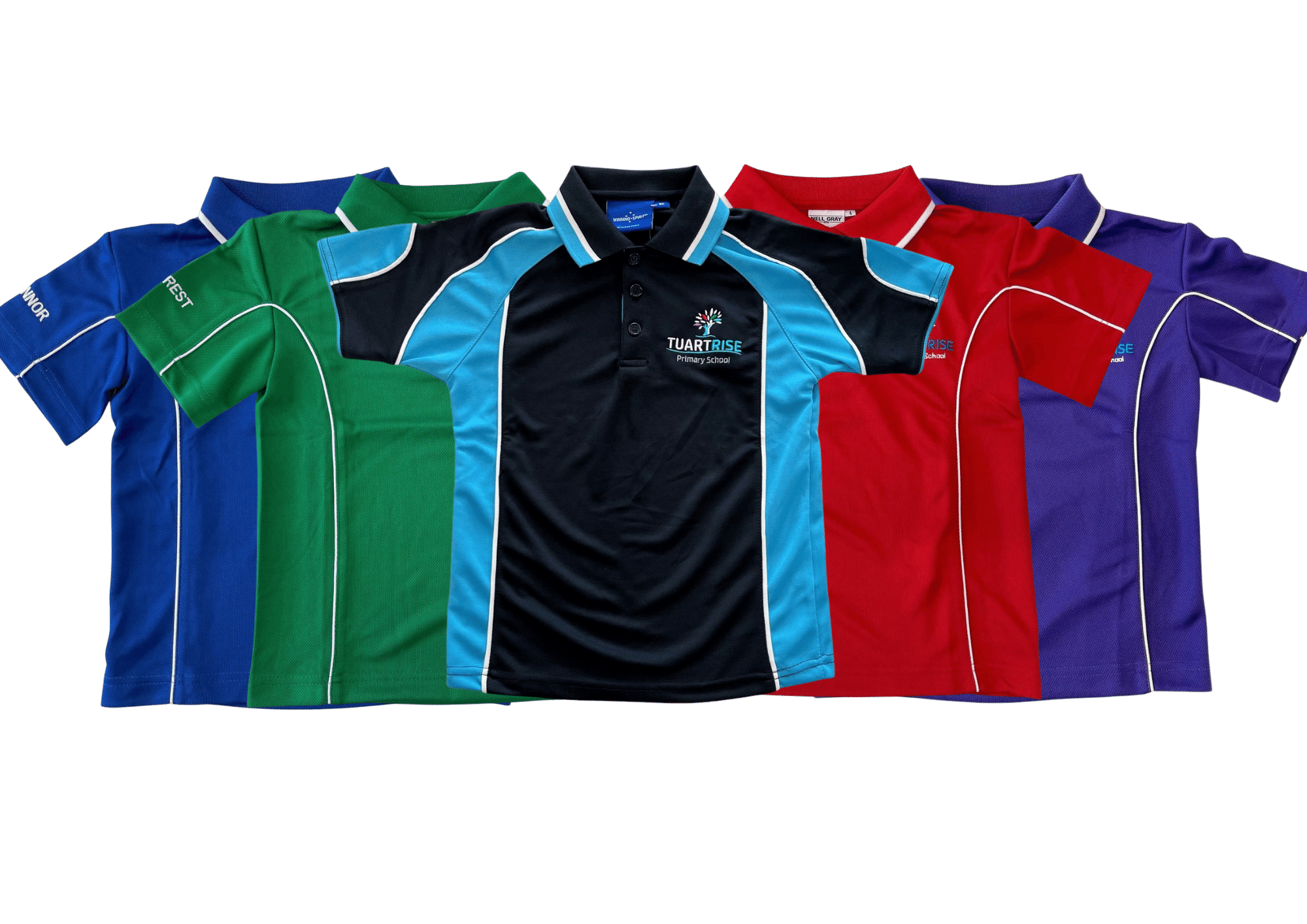 School uniforms are available from reception, 8am until 3pm, Monday to Friday.
Please read Student Dress Code Policy  – Tuart Rise Primary School Student Dress Code
The school shirt is compulsory and available from reception. Other items can be purchase from reception or from major department stores.
School uniform consists of the following:
School Polo Shirt, Plain navy blue shorts, skirt, pants or leggings.  School jacket or plain navy blue jumper, windcheater or cardigan.  Suitable foot wear – we suggest sneakers or sandshoes – no thongs.  School hat with reversible faction colour.  School Dress. Faction polos to be worn on "Faction Fridays" and sporting events only.
Prices of uniforms are as follows:
| | |
| --- | --- |
| Polo Shirts | $25.00 |
| Pleated Skort | $25.00 |
| Plain Skort | $20.00 |
| Shorts | $15.00 |
| Long Pants | $25.00 |
| Jackets | $40.00 |
| Dresses | $45.00 |
| Faction Polo | $25.00 |
| Faction Hats | $15.00 |